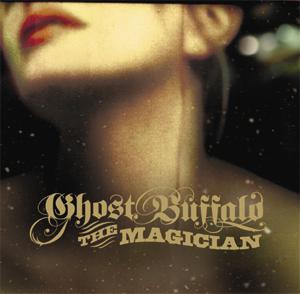 Download "The Latest Wonder" [mp3]
The Magician is the follow-up to their self-titled debut album on Suburban Home. In the years since their first album, the band has undergone a metamorphosis. The band has experienced a marriage, line-up changes, tour troubles, a musical evolution and are now stronger than ever. Their sound is heavier and more technical while somehow retaining the beauty that makes them Ghost Buffalo. Marie's vocals have never sounded better and Matt Bellinger shows no restraint with his guitar. Newcomers Jed and Ben are no slouches either as the band has never sounded better.
The direction of the band makes it even harder to associate them with other bands. If I had to choose a few reference points, I might pick 27, Denali, and Discount. None of these comparisons are spot on but serve to give you a rough idea.