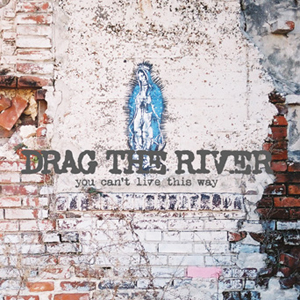 Download "Death Of The Life Of The Party" [mp3]
What can I saw about my favorite band on the planet releasing the most incredible album of their career? I have been listening to many of the songs that make up this album for the better part of a year and these songs have become my favorite Drag the River songs. When Drag were playing live or when I caught Chad or Jon doing solo shows, it is these songs that I requested they play live and I kind of felt bad as a majority of the audience had no idea what these songs were. I am excited to be releasing this album and can't wait for all of you to hear one of the greatest Country albums ever recorded. Yes, I know those are bold words, but this album makes me want to yell at the top of my lungs to everyone that Drag the River are some of the greatest songwriters to have ever crafted a song and it is a true injustice that this band hadn't become one of the biggest bands on the planet.
Enough of my ranting. Yes, the album is great. Yes, you will love this album, and yes, I am so excited to be releasing it on Suburban Home.