Jon Snodgrass and Chad Price fly into Austin, Texas to begin their leg of the Revival Tour. The 10 dates that Jon and Chad are doing are the final 10 dates of the Revival Tour. I am so bummed that the Denver date was canceled due to weather as this is one of my favorite tours each year. Don't you dare miss this show if it comes to your neck of the woods. Jon and Chad will be selling copies of the Drag the River "Primer" CD which are being delivered to Cory Branan's house in Austin for the tour. If you get a copy, you will be the first to listen to this incredible Drag the River mixtape as we won't have our copies til early next week.
So if you live in Texas, Arkansas, Tennessee, Louisiana, Alabama, Georgia, or Florida, you have not excuse but to go see the Revival Tour.
And the photos came courtesy of our good friend Jana Miller who took a ton of amazing photos at this year's Fest. Jon and Chad dressed up for their performance on Halloween. If you want to see other photos from the night, visit Jana Miller's photos on Myspace.
THE REVIVAL TOUR w/ Chad Price and Jon Snodgrass
11/13/2009 Austin. TX @ Red Seven w/ Revival Tour
11/14/2009 Dallas, TX @ The Door/Prophet Bar w/ Revival Tour
11/15/2009 Little Rock, AR @ Juanita's Cantina w/ Revival Tour
11/16/2009 Memphis, TN @ Hi-Tone w/ Revival Tour
11/17/2009 Ne Orleans, LA @ One Eyed Jack's w/ Revival Tour
11/18/2009 Birmingham, AL @ Bottletree Cafe w/ Revival Tour
11/19/2009 Atlanta, GA @ Masquerade w/ Revival Tour
11/20/2009 Gainesville, FL @ Common Grounds w/ Revival Tour
11/21/2009 St. Petersburg, FL @ State Theater w/ Revival Tour
11/22/2009 Orlando, FL @ The Social w/ Revival Tour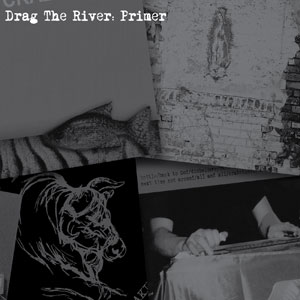 And if you havent' picked up Drag the River's "Primer", do so now. This will make such a great Christmas present for your friends who are not super familiar with Drag the River. It is an incredible mixtape featuring live and studio tracks from all of their releases. You can pick it up by following this link. There are discounts if you buy multiple copies to encourage you to pick up copies for gifts.